If you have a home for sale Exton PA or anywhere else for that matter, you must know that many home buyers decide whether or not to view a house for sale based on the curb appeal. How your home appears on internet photos is crucial. Curb appeal is the view that we see when we drive by for a showcase. It is good to note that that spending more time on making your curb appeal more attractive is a secret to making a sale. This will attract a lot of potential buyers to visit your home and hence decide to buy it. Designing your home in a way that many home buyers find it attractive is a great way to sell your home fast.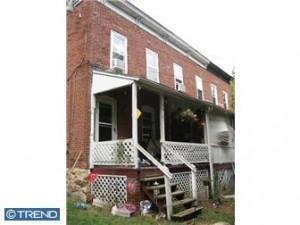 Clean and Neat – NOT!
Many home sellers of home for Sale Exton PA usually wonder how they can design their landscaping and façade so as to impress potential buyers. Well, improving the curb appeal is an easy task but it requires dedication and hard work to make it appealing to potential home buyers. Here are some ways to improve your home's curb appeal quickly and affordably so as to attract potential home buyers.
1. Ask for an Honest Opinion
To improve the appearance of your Home for Sale Exton PA, it's a great idea to ask for ideas from friends and relatives. Through them you will know exactly what to change to improve the curb appeal. Putting yourself in a home buyer's shoes will also help you to know the most important steps. Be sure to ask for honesty (and make sure you don't get defensive when you hear it – put aside your feelings and biases).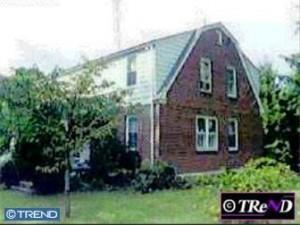 Simple changes (and focus on the camera) would make a huge difference here.
2. Do Some Painting
Paint always transforms a place. Cracked and peeling paint is an immediate detraction for buyers and could prevent them from even entering your home. Paint your windows or doors with an attractive (yet neutral) color that gets the attention of potential home buyers. Remember to give your door or window a glossy finish so as it can be spotted at a far distance. For the finishing touch, add a wreath or swag to show your personal style. Painting is a great way to instantly improve the curb appeal of your home.
3. Upgrade Your Hardware
After you are finished with painting, add some new and attractive doorknobs, doorknockers and light fixtures. Updated hardware can transform a house and give it a sense of style. These are things that a potential buyer looks at when they are viewing a house. We get used to seeing what's been there for ages. Get rid of tarnished, worn and dated styles. Select oiled-bronze finishes for a more traditional look. Select brushed nickel for a more contemporary feeling. Avoid brass as it has lost it's appeal and makes a Home for Sale Exton PA home look dated.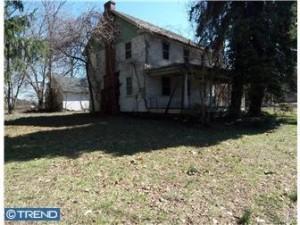 Think how much better this would look if it weren't in the shadow
4. Plants Flowers
There is nothing that transforms the curb appeal of a home more than flowers. If you want to improve the curb appeal of your home, plant as many flowers as possible. Select flowers with bright colors. An easy way to add color quickly is with containers. Do not strive for symmetry here – staggered, asymmetrical arrangement is most appealing.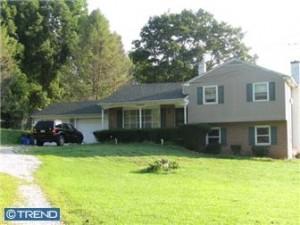 A flower bed instead of a tree stump would improve the appeal
Flowers always make a property beautiful and you will never go wrong with adding this color and flair to your home's exterior. Prune your shrubs. Overgrown plants are a no-no. Edge a clean line along the flower beds, remove weeds and refresh the mulch from the beds. Fill in any bare spots in the lawn with seed or sod and keep the lawn mowed regularly, paying particular attention to make sure it's neat and trim on showing days.
5. Make It Sparkle
A thorough washing of your home can instantly change its appeal. Use either a long handled brush and soapy water, or rent a power washer. Use care to spray downward to avoid getting water penetration behind the exterior. Wash your windows to they sparkle and are streak-free. Be sure the garage door is thoroughly clean. Be sure the decks and sidewalks of your Home for Sale Exton PA are included in the cleaning.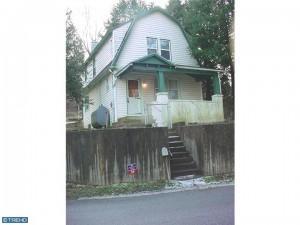 A scrub is in order on this one!
6. Change Your Mailbox
Another simple way to improve the curb appeal of your home for sale Exton PA is to change the mailbox. Make sure you repaint or replace the mailbox and make it ready for the new occupant. Spruce up boxes mounted on wooden posts by staining or painting the post to match the house's trim. When potential home buyers visit your mailbox and find it ready for them, it makes them see themselves living in your home. Leaving a mailbox that has your particular taste and style might make them feel it's still YOUR home.
7. Put Out a Welcoming Mat
Putting a welcoming mat on the doorstep is also a great way to improve your curb appeal. Remember not to put exaggerated messages on the mat for instance, pet messages among others. Just try as much as possible to keep it plain and simple.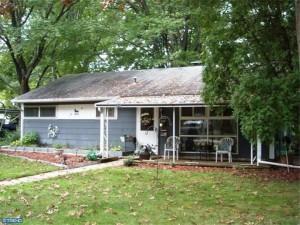 Removing the leaves and a roof shampoo would transform this image
These are some of the many low cost ways for home for sale Exton PA that you can use to improve your home's curb appeal. Remember that you are supposed to have fun when transforming your home's curb appeal. You'll be amazed at what a difference it makes.
Want an assessment of your specific home? Contact Ann Byer and I'll be happy to help you to prepare your home for a quick sale.