If you are a pet owner, there are some important things you should know if you have a home for sale. Pets are near and dear to many people, but they can really turn off some buyers.
1.  Don't Take My Picture – I have had clients who saw dog food bowls in the MLS photos and eliminated these homes from consideration solely on the knowledge that the home has pets.  Some listing photos even include the pets lying on the furniture.  You love Fido, but consider that your buyer might not.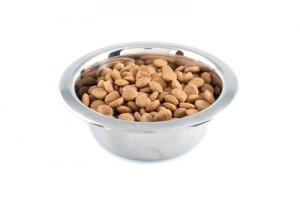 2.  Deep Clean  – The worse offense to a buyer is a pet smell.  Sometimes this almost knocks you over when you enter a home.  Sellers should pay special attention to cleaning when they own pets.  Living around pets can sometimes make you immune to the smells.  Ask a friend or relative to give their honest opinion. If they claim they can smell your dog or cat, you will need to find ways to eliminate the smell.  There are companies who will remove odors from your home; this may be a necessary expense.  Make sure you do a good deep cleaning before the first potential buyer crosses your threshold.
3.   Curb Appeal Goes for the Pets, Too – Make sure you clean up after your pets outside.  Leaving behind "evidence" of your pets does not put your best foot forward (if you know what I mean).  You do not want the lasting first impression to involve the potential client's "foot forward" stepping in the "evidence".  Yuck!
4.   Take Them for a Walk – If you have a showing scheduled, its best not to leave your pets in the house.  Arrange for someone to take them for a walk, or perhaps set up Doggie Day Care.  If you must leave the pet behind, make sure they are crated or secure in a specific area of the home.  I have seen clients cringe with fear from even small dogs, so recognize that not everyone is a dog or cat lover.  Make sure your Realtor® makes note of this in the showing instructions so that there are no surprises.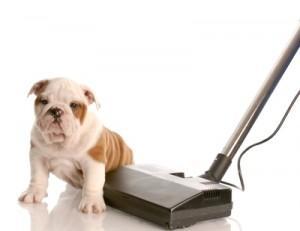 5.  Spruce Up Before Showings – Set up a routine to put away dog bowls, beds, and toys before showings.  Tidy up all the pet hair with a Swiffer or similar mop.  Keep furniture covered so you can quickly remove.  A good trick is to keep a laundry basket handy for last minute pick ups; fill it up and toss it in your trunk when you are away.  And use a little Windex on the windows to eliminate the doggie imprints on the way out the door.
With a little extra attention, your pets will continue to be your pride and joy , but not be a detriment to your  in your home for sale.