Single Family Detached Homes for Sale in Chester Springs PA
Attached Homes for Sale in Chester Springs PA
Chester Springs Homes for Rent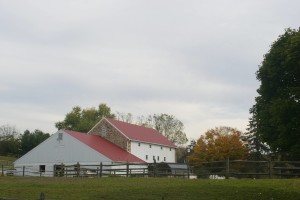 Where is Chester Springs?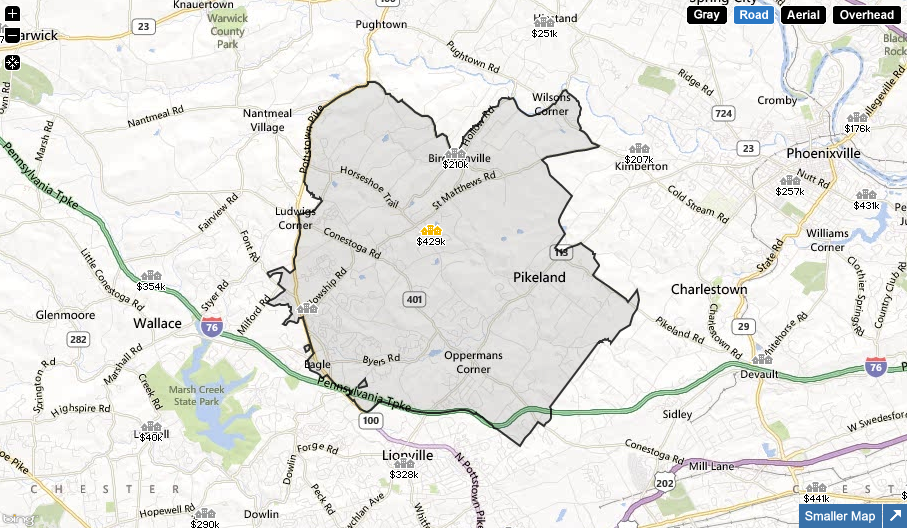 Located west of Philadelphia in Chester County, Chester Springs PA 19425 is generally centered at St. Matthews Road and Horseshoe Trail in West Pikeland Township. Nearby communities are Exton, Phoenixville, Glenmoore, Malvern and Downingtown. The population of the zip code is approximately 7,520 (2000 census).
Chester Springs PA 19425 includes six townships: Charlestown Township, East Nantmeal Township, Upper Uwchlan Township, Uwchlan Township, and West Pikeland Township and West Vincent Township.
What I love about this area is being able to shop or dine in top notch restaurants yet drive only a ¼ mile to see grazing horses and old stone barns. So while it has many conveniences, the rural charm has been preserved. It is considered to be a prestigious zip code in Chester County.
Chester Springs Real Estate
For homes in Chester Springs PA 19425, 87% are owner occupied and 13% are rentals. The median household income is approximately $145,000 and the average commute time is 33 minutes.
There are properties ranging from 4-acre-minimum, one-horse farms to Weatherstone's neo-traditional houses with alley garages. Many properties are on narrow roads that wind through scenic and bucolic woods. Yet there is an abundance of newer neighborhoods with large homes on smaller lots. Some of the larger neighborhoods that are popular in Chester Springs are Byers Station, Weatherstone, Windsor Ridge, Eagle Hunt, Reserve at Eagle, Pickering Springs Farm, Pickering Meadows and Haverhill. There are also many townhouses, carriage homes and condominiums in neighborhoods like Windsor Ridge, Byers Station, Weatherstone, Twin Hills, Liongate, Hollytree Estates, and Pickering Station. So you can live in Chester Springs for as little as $171,000 (06/27/13) but also for millions of dollars.
Chester Springs History
Chester Springs is rich with history. The historic village of Yellow Springs was a fashionable spa village in the 8th century. It attracted visitors to traveled to experience its healing waters. Native Americans first used the "yellow" spring water thousands of years ago. George Washington built the first military hospital in North America at Yellow Springs. General Washington visited the Springs on a number of occasions.
It has a rich cultural background.  It is now home to the library, art studio with exhibitions, and a Cultural Center. It is also home to the SALT Performing Arts.
Chester Springs is also home to the Mill at Anselma, which still grinds corn and grain for sale. It is a National Historic Landmark grain mill built in 1747 and is considered the best-preserved example of a grain mill of its kind in the country.
Chester Springs Parks & Recreation
There are many beautiful parks in Chester Springs. Pine Creek Park has an old barn with gorgeous scenery and boasts a track, multiple fields for youth sports and a playground and pavilion.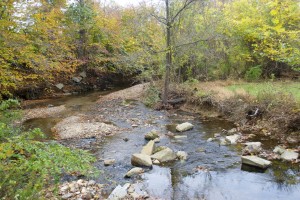 Fellowship Fields in Upper Uwchlan Township has football, lacrosse and soccer fields. It is an active recreational facility with four lighted sports fields, three grass and one synthetic turf.
There are trails throughout the communities. For a trail map in Upper Uwchlan Township click here.
Marsh Creek State Park is very close to Chester Springs, and part of the trail system leads most of the way to the park. It is a 1,705-acre park; the manmade lake covers 535-acres. Some of the activities available in the park are boating (including kayaks, paddleboards, and sailboats) , fishing, hiking, swimming, picnicking, and bird watching with seasonal migration of the waterfowls that use the area as a rest stop.
Chester Springs Restaurants
Restaurants in Chester Springs range from barbeque and top notch pizza or Italian specialties to elegant dining. Here are some of my favorites: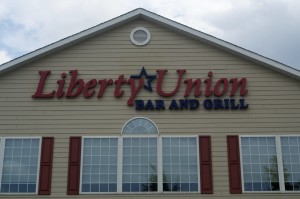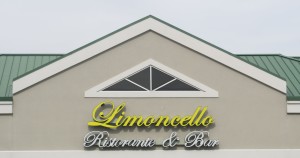 Shopping and Attractions in Chester Springs
Here are some of my favorite shopping and tourist/cultural spots:
Historic Yellow Springs Village

To search for Chester Springs real estate, click on the button above to view all homes and condos on the market today.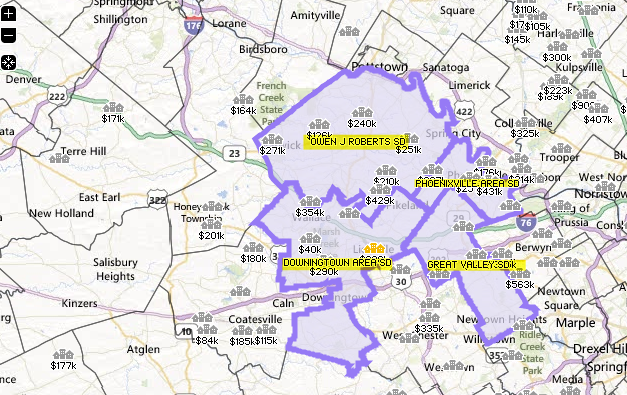 Questions about buying or selling a home in Chester Springs? For information about homes for sale in Chester Springs neighborhoods or other Chester County areas, or to schedule a home showing, please contact Ann Byer at 484-876-1671.
CHESTER SPRINGS PA SCHOOLS
Residents attend four school districts depending on the home's location – Downingtown Area School District, Great Valley School District and Phoenixville Area School District or Great Valley School District.
Serving Chester Springs neighborhoods in the Downingtown Area School District is Downingtown HS East Campus Lionville MS, and Lionville, Pickering Valley, and Shamona Creek Elementary Schools. A sixth grade center is under construction (as of 7-2013) and the Downingtown Area School District includes a STEM (Science-Technology-Engineering-Math) Academy as well as a Cyber Academy and Center for Arts and Technology – Pickering. Also serving Chester Springs are Bishop Shanahan High School, St. Elizabeth Parish School, St. Basil the Great School, Kimberton Waldorf School, The Montgomery School, Beth Israel Kindergarten, Windsor Christian Academy, Uppatinas, and Camphill Special School, and Great Beginnings Christian Kindergarten.
Also in Chester Springs and served by the Owen J Roberts School District are East Vincent, West Vincent and French Creek Elementary School, Owen J Roberts Middle School, and Owen J Roberts High School. Served by the Great Valley School District are Great Valley High School, Great Valley Middle School and Charlestown Elementary School. Served by the Phoenixville Area School District are Phoenixville Area High School, Phoenixville Area Middle School and East Pikeland Elementary School.
The school district information can be incorrect in MLS listings. Also, district boundaries commonly wind through the neighborhoods. Thus, if you are considering a move to the Chester Springs area, please be sure to VERIFY the schools yourself before entering into an Agreement of Sale.