Happy New Year to You in Exton PA 19341 and everywhere in Chester County PA and beyond!
It's time to make a fresh start to a New Year.  Have you made any resolutions?  As wonderful as it is to have Christmas decorations everywhere, I find it equally pleasing to put away the last bins of decorations and sweep away the last pine needle.
The concept of "new" appeals to everyone.  Fresh, clean, an open canvas.
And the same is true for new home construction.  Some home buyers prefer buying a new home.  Are you one?  If so, these are tips you'll want to consider.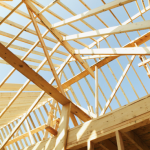 1. Choose a REALTOR® with experience in new construction.
They can save you thousands of dollars in negotiations.  And it won't cost you a dime, provided you take this important step: make sure you have your REALTOR® with you the very first time you visit a new home site.  Builder can be very persnickety about this.  If you show up unrepresented the first time you walk through their doors, they will likely not compensate your REALTOR® even if you bring them along in future visits.  And this means you are not represented. If you go without a realtor, the price of home will not be reduced just because you came alone.
The builder's sales agents are paid to represent the builder's interests, not yours.  Some use high pressure tactics to persuade you to sign the contract.    Additionally, they can help to negotiate the best deal.  This can end up saving you thousands on the purchase and possibly having the Builders pay all or most of your closing costs!
What you want is someone to represent you, to act as your fiduciary.   You need to be aware of the details of the transaction.  It's helpful to have someone who can tell you if the contract terms are normal or are they unusual.
And now that you know, it's not hard to do – right?  Just give a call to your agent, and you are covered.
2. Use Caution When Using the Builder's Title Company and Lender.
Builders will offer incentives for you to use their lender and/or Title Company.  But it's wise to shop around.  You do not want to be locked into a rate that is higher than the competition.  Also, it's important that the Title Policy include Mechanics Lien insurance.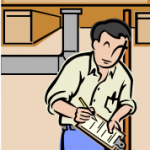 3. Make sure you insist on a Home Inspection  Builders tend to make you schedule these inspections on their terms.  It's worth taking this extra step.  Plan to do a pre-drywall inspection as well as a pre-settlement  inspection.  The inspector should be diligent about checking insulation and the major systems like HVAC and plumbing.   It makes sense to have an independent party to verify that the construction has been done in accordance with the codes.  One could argue that the township does this.  Better to be safe than sorry.
4. Check out the Builder before signing.  There are good builders and there are those who are less desirable.  Ask questions.  A good idea is to visit the neighborhood and ask people who have built homes before you.  What was their experience.  Would they recommend the builder.  How was their warranty follow up process like?  Did they meet the promised delivery dates?  Look for any pending lawsuits against the company.  In these hard economic times, many smaller builders are struggling.  You do not want to put down a sizable down payment only to find they have filed for bankruptcy.  It pays to do your research.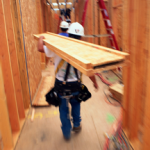 5. Have a Real Estate Attorney review the paperwork.  While many people buy new homes every day and do not take this step, it's important to know that  the contract used by a Builder is different than the Agreement of Sale used in the resale real estate market.  REALTORS® are not attorneys.   It's best to be cautious and have a review of the documents before signing.
This is my advice to you when considering the purchase of a new construction home in Exton PA 19341 or anywhere in Chester County PA.  Should you need answers to a specific question, please feel free to call me at any time.